Saturday, August 25th, 2007 at 4:11 PM by: Liana Linden
The first ever Linden Lab Innovation Award winners were announced today in conjunction with SLCC. This year's awards focused on open source contributors who are making the Second Life experience better for everyone. Speaking to the SLCC audience in Chicago and in-world, Rob Linden described a community of talented and dedicated open source contributors, and he gave his warmest thanks to all who are helping to make open source Second Life a success. Read on to see the notes from his speech and the names of the 5 winners of what we fondly call the Hippo Awards. If you see these exceptional people in-world, don't hesitate to let them know you appreciate their hard work as much as we do.
- - - - -
Rob Linden's award announcement:
Thanks everyone for being here. Today, we're presenting the Linden Lab Innovation Awards, a.k.a. "the Hippos". These awards recognize excellence in developing the Second Life platform and community.
I'm really happy to be presenting these awards this year. When we were planning to release the source code, we knew we had a robust community of developers, and that there would be plenty of interest in tinkering, but we were still thinking we'd have to figure out some gimmicks to get people to really start participating in building a great Viewer. Once we launched, we immediately started getting great contributions, and realized that instead of focusing on gimmicks to preemptively motivate, we should instead shift our efforts to thanking people for what they had done without any expectation of reward.
This year's Awards are a "beta" of sorts. We've never done anything like this, and this type of activity is always fraught with peril. We don't want to leave anyone out; lots of people have made small contributions here and there, and those contributions really add up. But we also don't want to let that fear paralyze us from recognizing those people who have contributed some great stuff this year. While we may not be confident that we've recognized everyone we should, we're quite confident that this year's winners richly deserve recognition for their contribution.
We're presenting in five categories this year:
* Best Community Organizer
* Best Bug Hunter
* Best Contribution
* Best Feature
* Contributor of the Year
So, with that, let's get started.

Best Community Organizer
This is a category to recognize non-code contribution. We were looking for someone who figures out how to be really helpful without getting hung up on just the code. This year's winner has been a force to be reckoned with on the open source wiki. A large portion of the new LSL section has the winner's fingerprints on it somewhere. Additionally, there's been a ton of work in the issue tracker and in all sorts of nooks and crannies.
This year's winner is Strife Onizuka.

Best Bug Hunter
We wanted to have a category for those who are masters of wrangling the issue tracker. It's not good enough to just drop issues into JIRA; this person pursues them, finding the issues with the deepest impact on quality. The winner this year did exactly this. Not only did he file many bugs in JIRA, but more importantly, he helped resolve issues in JIRA, weeding out the issues that didn't have enough information to be useful so that the important issues would stand out. While actually going in and fixing issues isn't really the point of this award, it turns out that he's also been very good at that, too.
This year's winner is Gigs Taggart.

Best Contribution
From almost the instant we published the source code for the viewer, the winner in this category has been tirelessly working to make the Viewer work for languages other than English. Quoting from the nomination, this was "for the [three] patches to enable entry of unicode/DBCS characters in the viewer. These were well executed, addressed a problem for a huge audience, were quite extensive and went in without subsequent problems." I couldn't have said it better myself.
The winner of Best Contribution goes to Alissa Sabre.

Best Feature
In this next category, I think everyone may be envisioning the Second Life equivalent of flying cars and jetpacks. But, since we already had those before we open sourced the viewer, we had to dig deeper. This new feature might be really hard to explain the significance of to someone who's not a heavy user of Second Life, but it's still really important and useful. There used to be a sort of social engineering attack that was possible by slamming a whole lot of notices in a residents face, and burying a Linden Dollar transfer into the middle of it.
The winner in this category recognized this problem, and came up with a simple and elegant solution. Not only did we like the feature, we also liked the way that it was implemented. He started a discussion on the sldev mailing list, solicited suggestions, incorporated the feedback, and submitted something that was a stronger submission as a result.
The award for "Best Feature" goes to Able Whitman.
Acknowledgments
Before we get to the final category, we'd like to make some additional acknowledgments. As we started accepting nominations for these awards, it became clear to us that we were missing categories. There were people that we thought really deserved recognition, but that didn't neatly fit into the categories we chose for this year. We'd like to thank a few people, and get people thinking about new categories for next year.
We'd like to thank SignpostMarv Martin, for his prolific contribution to the Second Life Wiki, and for boundless energy in many other Second Life endeavors. The wiki is going to be an increasingly important place for Linden Lab to collaborate.
Lex Neva and Celierra Darling for important work in commenting on JIRA issues and figuring out what matters.
Katharine Berry has done amazing work with AjaxLife. This is a web-only service that allows access to Second Life using only a web browser. While we can't encourage you to use the hosted version (since your password passes through Berry's site), the code is available, and you can host your own version. It's made us put on our thinking caps to figure out how to make it possible for sites like this to exist in a secure manner. While not based on our open source viewer, it's amazingly cool and innovative work.

Jesse Malthus
Finally, we'd like to acknowledge Jesse Malthus. Jesse was a long time contributor to libsl, and later OpenSim, and had a strong interest in viewer development. Jesse was omnipresent on IRC and a regular at open source meetings, and was always a pleasant and positive influence. Jesse seemed to always stay above the fray, and when a heated debate was running amok, would interject a humorous comment to diffuse the situation.
In April we all were shocked and saddened to learn that Jesse was killed in a car accident. Jesse Higginbotham was attending high school in Lexington, Kentucky, an active member of many clubs and organizations, and a volunteer for Living Arts and Science Center and the local Habitat for Humanity chapter. From a distance it was obvious that Jesse was as warm and kind in real life as he was in Second Life, and that the community in Lexington also realized what a huge loss this was for the world. A non-profit has been set up in his name to bring technology to young people who might otherwise not be able to afford it.
As a relative latecomer to Second Life, I wish I had gotten the chance to know Jesse better, and I'm glad I at least got the chance to be around him for a little while. It was so obvious from the stunned and saddened reaction of this corner of the Second Life community that he was such a key part of it. When it came time to honor those that contributed, his name came up often in the nominations.
We realized after the fact that we didn't have a category that really captured what Jesse brought to the community. We imagine we'll be adding some new categories next year as the community evolves, but we're sure of one that's needed. Next year, we'd like to have a category to honor those that make the best social contribution; those who make the community more enjoyable by their presence. Life is too short to waste not having fun, and we want to recognize people who make the world better by making our corner of it a little more livable. So, we'd like to announce that next year we'll have the "Best Community Influence" award in honor of Jesse.

Contributor of the Year
And now, the Contributor of the Year. This is the model citizen, who not only contributes something useful, but goes above and beyond to contribute something really necessary. This year's winner stormed onto the scene in May, and has been a consistent contributor of patches ever since then. He has found several stubborn memory leaks and bugs that potentially crash the viewer. He's been a fierce critic of Linden Lab at times, but has backed up his rhetoric with running code. We respect and appreciate that.
So, the winner of the 2007 Contributor of the Year goes to Nicholaz Beresford.
Thanks everyone for coming. See you on the mailing list!
- - - - -
I'll heap my congratulations on top of Rob's, and say a sincere thanks not only to the winners but to all of this year's nominees and everyone who has submitted, reproduced, or commented on a bug in the JIRA issue tracker. Open source Second Life has a long way to go, and we won't be successful without the varied talents and energy of the contributor community. If you have questions about open source or want to get involved, please visit our new community headquarters on Hippotropolis island.
Thanks also to the SLCC organizers and Phreak Radio for making our mixed-reality awards presentation available in Chicago and across the grid.
This entry was posted on Saturday, August 25th, 2007 at 4:11 PM and is filed under Announcements & News, Bugs & Fixes, Community, Development, Events. You can follow any responses to this entry through the RSS 2.0 feed. Both comments and pings are currently closed. 56 Responses to "Innovation Award winners announced"1

ThaBiGGDoGG Richez Says:
August 25th, 2007 at 4:31 PM
Congrats to all the winners & your hard work you have for the new things you have brought SL….
2

Wyald Woolley Says:
August 25th, 2007 at 4:39 PM
I'd like to add a resounding WOOT! to the classy way LL and Rob handled the awards. I'm sure it was not easy, considering all the contributors there are to recognize who have helped make the SL experience as good as it is.
And a big "THANK YOU" to those contributors from myself. Look me up in-world and I'll buy you a drink.

)
3

Daedalus Young Says:
August 25th, 2007 at 5:15 PM
Congrats all you winners! Keep up your good work, please, in the name of the almighty Hippo. You are making our Second Lives so much better. And also, you're a great example for all us Residents.
*claps*
4

Oryx Tempel Says:
August 25th, 2007 at 5:16 PM
Hooray, congratulations, and THANK YOU to all you open source gods out there! Our Second Lives are better, thanks to your hard work and dedication. You rock!
5

Jazzman Jibilla Says:
August 25th, 2007 at 5:46 PM
Ditto to #'s 1 through 4.
6

Isobel Says:
August 25th, 2007 at 6:27 PM
Congrats to everyone, and especially to Nicholaz for actually *listening* to what people wanted in a viewer and providing it.
7

mimi Says:
August 25th, 2007 at 7:43 PM
Thanks so much for making SL a better place!
8

concerned Says:
August 25th, 2007 at 7:59 PM
Way to go all,those award winners and everyone else who contributed.
Abig THANKS for helping to make sl a better place.
Sad to hear about Jesse Malthus i remember him from blog posts always helpful and spoke a lot of sense.
10

Klaatu Congrejo Says:
August 25th, 2007 at 9:03 PM
Like many in SL I never knew Jesse, but I do know that there are others like him here. Your moving tribute to him, Liana, is a wonderful recognition of how important it is to officially recognise such individuals in these pioneering early days of SL and - through the new 'Best Community Influence' Award that you've announced - and from a sociological point of view) how equally important it is to have these kinds of 'landmarks' so that future SL players can see where the games roots lie. Aside from the technical side of SL (and we are all constantly in awe of what can be/is being achieved each day on the grid) it is often players like Jesse who contribute to 'keeping it all together' - just by being there!
I therefore propose that the newly-announced 'Best Community Influence' Award be officially called the 'Jesse' in honour of the first SL player to recognise that this is more than just a game - for many, it has become a social community that is as real as the local pub, sport stadium, cafe or chatroom.
I've never met Jesse Malthus, never even heard of him until today. Yet the fact I feel upset at this terrible news shows just what a sense of togetherness and family Second Live brings to the FIrst Life world.
20

Tegg B Says:
August 26th, 2007 at 5:28 AM
Ah now I know who the inworld memorial is for.
22

libsecondlife.org Says:
August 26th, 2007 at 7:12 AM
@ 16 and others / from the libsecondlife website :
In Second Life, as a general rule, nobody knows who you really are behind the avatar. Some people take this as a novel opportunity, acting exactly how they cannot in real life. Others treat it as simply another social medium, thus acting exactly as they would in real life. From what I can tell, Jesse Malthus was somewhere in the middle. As a stowaway teenager on the main grid, he could not be forthright about his real identity. However, the intelligence and friendship he constantly exhibited was certainly no act.
On Thursday evening Jesse Malthus, whose real name was Jesse Higginbotham, succumbed to injuries sustained in a car accident the previous morning. Jesse was very active in all aspects of Second Life, from social and cultural discussions to development. Although only seventeen, Jesse had been on the main grid since coming into Second Life just under a year ago. His first rez day was today. On behalf of the entire libsecondlife project team, I extend our deepest sympathies to Jesse's parents and loved ones.
Jesse was a brilliant individual, and I am confident he would have made significant contributions to the future global technological infrastructure through his work in virtual worlds. His memory lives on not only in the hearts and minds of those who knew him, but also in the software that he created, that will be used by individuals for years to come. We will remember him as a genius, taken from this harsh world at far too young an age.
We have setup a memorial on strace island, please feel free to come and talk, or leave something that reminds you of Jesse. Thursday evening I came across a solitary lolcube owned by Jesse in the basement of my factory in Pi. It brought tears to my eyes. I don't know when Jesse had rezzed it, but if the grid ever eats it I will be heartbroken.
26

bobbyb30 Zohari Says:
August 26th, 2007 at 10:21 AM
While actually going in and fixing issues isn't really the point of this award, it turns out that he's also been very good at that, too.
Now if only LL could be the same… =(
27

Cocoanut Koala Says:
August 26th, 2007 at 10:37 AM
Very nice, what you said about Jesse.
Like the other poster, I think it would be nice if the award were named after him: "The Jesse Malthus Award."
coco
28

Zaphod Kotobide Says:
August 26th, 2007 at 10:49 AM
agree with Coco on #20. That's exactly what that award should be called.
29

Slartibartfast Magicthise Says:
August 26th, 2007 at 1:32 PM
I third the name "The Jesse Malthus Award"
47

Gigs Taggart Says:
August 29th, 2007 at 6:56 PM
I would like to thank Linden Lab for this honor.
Regarding Jesse, I think this is a great way to remember him. His impact won't soon be forgotten.
OK, I'm off to hunt more bugs. See you guys on Jira!
48

Richard Trigaux Says:
August 30th, 2007 at 3:12 AM
About Jesse Malthus.
I am a new member, and live in a secluded corner of SL where I never meet the leading teams. However it is sad to learn about the disappearance of a prominent member, and I make a suggestion to LL: about the future "Best Community Influence", just name it Jesse Malthus Award.
Excerpted from: http://blog.secondlife.com/2007/08/25/innovation-award-winners-announced/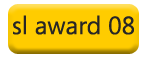 Click the yellow button to read about the 2008 award