Sunday, September 7th, 2008 at 9:24 AM by: Katt Linden
We're pleased to announce the winners of the second annual Linden Lab Innovation Awards, known as "the Hippos," which honor the exceptional, and varied, work done by open source community members.
Rob Linden presented the awards at a mixed reality event that linked an inworld gathering of nominees, attendees of the Second Life Community Convention in Tampa, FL, and others tuning in via audio stream. See the wiki for the full text of his presentation and a review of the last year's highlights.
Winners were selected by a panel of six Linden judges who studied each nominees contributions and rated them for both for impact and positive influence. The judges all came away awed at the breadth of cxontribution and felt they were just scratching the surface. Today's list of winners includes only a small portion of what is fantastic about this community. While we're not sure we've recognized everyone we could, we're very confident that we should give special recognition to these individuals.
And now, the winners…

Best Documentation
In this category, we wanted to find someone who contributed lots of great documentation and helped build a community of fellow writers in a helpful and friendly way. This is an area where a lot of people do a lot of great work — people like Gellen Glenelg, Strife Onizuka, SignpostMarv Martin and Catherine Pfeffer — and, in fact, we had to declare a tie.
One of the winners tirelessly translated hundreds of pages into Japanese on the wiki, expanding the universe of Second Life residents, builders, and contributors in the process. The other was equally impressive with French translations. The work that these two residents have done has greatly expanded the reach of the ecosystem. The 2008 Hippo Award winners for Best Documentation are Asuka Neely and Gally Young.

Best Organizer
We split Best Organizer into two categories.
A. Best Issue Tracker Organizer
Organizing our issue tracker, aka "PJIRA" is a category in its own right. We had several really worthy contributors in this area: Ellla McMahon, Lex Neva and WarKirby Magojiro. However, we found that our winner could not be beat in raw, productive, obsessive compulsive organizing. The 2008 Hippo Award winner for Best Issue Tracker Organization is Harleen Gretzky.
B. Best Working Group Organization
Working group organization is also a very important asset to the community, and we have an embarrassment of riches here, too, including Zha Ewry and Saijanai Kuhn. Our winner in the category has been not only a good organizer, but a blog author and an implementor. After the first meeting of the Architecture Working Group, despite not being there in person like many people, he wrote what was probably the best summary of the meeting and what was discussed, which educated a lot of people about what AWG is about. He also has been instrumental in the creation of the PyOGP reference implementation for the open grid protocol. The 2008 Hippo Award winner for Best Working Group Organization is Tao Takashi.

Best Code Contribution
For this category, we were looking for the best feature or other code contribution. At first, we looked more closely at utility, but we also looked at how it was contributed. Runners-up included McCabe Maxstead's "classic" viewer skin and Seg Baphomet's OpenAL contribution. Choosing a winner was tough, but in the end we recognized that contributor who's work was not only of great utility to the passionate and significant machinima community in Second Life, but who also did the work in a tidy and thoughtful way. The 2008 Hippo Award for Best Code Contribution goes to the contributor of the voice lipsync feature, Mm Alder.

The Jesse Malthus Award for Best Community Influence
This award is named in memorial to Jesse Malthus, an early contributor to the Second Life open source initiative who was always a cheerful and positive influence in-world and helped make things interesting and fun.
This year, the winner is a formidable presence on PJIRA. This resident often comments on very contentious issues in a constructive and thoughtful way. PJIRA would be a lot less organized and friendly place to be without the winner in this category, so it's with great pleasure that I announce this year's winner of the20008 Hipppo's Jesse Malthus Award for Best Community Influence: Lex Neva.

Contributor of the Year
We had so many good choices to pick from here, including Whoops Babii's 64-bit platform work, Carjay McGinnis viewer patches, Alissa Sabre's translation work, and Gigs Taggart's patches and PJIRA work. Our winner this year has contributed her fair share of patches, working with us to make sure that our transition to CMake is a smooth one. Many patches have helped get the Linux version of the viewer much closer to parity with the other platform versions. All of this is done with a cheerful and constructive attitude that attracts others to the project. It's with great pleasure that I announce the 2008 Hippo Award Contributor of the Year is Michelle2 Zenovka.

Please join Linden Lab in thanking these contributors and the open source community for their work to improve the Second Life experience for everyone.
Excerpted from: http://blog.secondlife.com/2008/09/07/2008-hippo-award-winners-announced/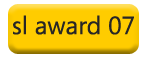 Click the yellow button for information on the 2007 Award